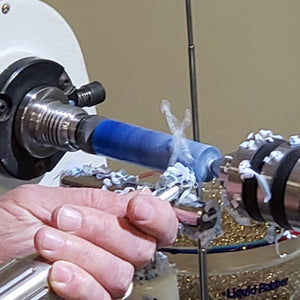 Handmade
We turn each of our pens in our shop. We carefully select all of the material that we use to make our pens.
The wood is sourced from around the world. Most of the resin is poured in our shop. We have small quantities of material such as Nikko Ebonite from Japan.
If you don't see what you want, let us know and we might be able to make it for you.
Contact: charles@caspens.com